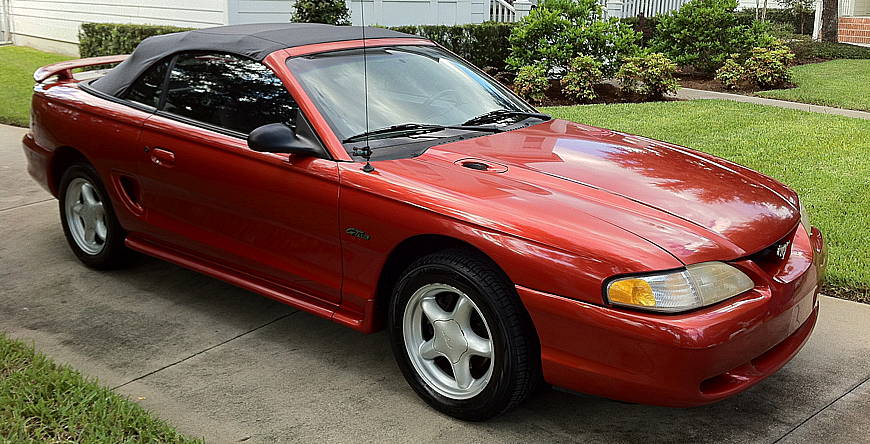 Jill has a '97 Ford Mustang convertible. Beautiful car, powerful, if a bit thirsty for fuel.
That last part became a problem a few years ago when she took a job in Lake Mary, which is an hour-and-a-half's drive each direction. It became quickly apparent that the fuel costs alone would drive us to the poorhouse; so that's when she bought the Honda Element, which is gentler on the budget and more comfortable to drive that distance.
Fortunately she decided to leave that job, but we both still drive the Element, and her Mustang has been sitting unused in the garage for long stretches of time. Jill has been wanting to teach me how to drive a manual transmission, but something always comes up and scuttles those plans. So while the car has been sitting unused, the battery died; Nick (our mechanic) put a new one in and we let it sit too long again and THAT battery also died. So as of two weeks ago we have a NEW new battery.
Yesterday morning was cool, breezy, overcast. I told Jill, "It's time. Let's go give me a driving lesson."